Retrieve your Membership Password
If you lost or can't recall your CareOptions membership password (access code), click on "Retrieve Password" below, and we will email you your password. Be sure to provide us the email address associated with your membership.
Retrieve Password
<< Back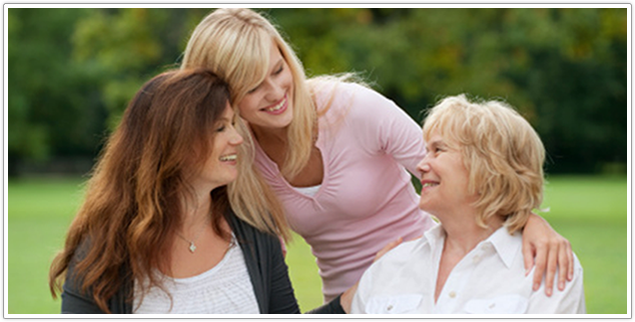 Not a CareOptions member yet?
CareOptions is your go-to source for healthcare resources, interactive health assessment tools, care planning solutions, unbiased information on the health and wellness topics that matter to you. Count on CareOptions for nearly any health or caregiving issue for yourself, children, adults, elders, caregivers even pets - and save yourself time, money and stress. Fill out the form below and we will contact you.
The web site you are accessing has experienced an unexpected error.
Please contact the website administrator.
The following information is meant for the website developer for debugging purposes.
Error Occurred While Processing Request
Element ISYOURCARESOURCE is undefined in COOKIE.
The error occurred in C:/inetpub/wwwroot/cool.net/dragInterface/includes/footer.cfm: line 1
Called from C:/inetpub/wwwroot/cool.net/register/views/lay_template.cfm: line 156
Called from C:/inetpub/wwwroot/cool.net/register/parsed/app.welcome.cfm: line 55
Called from C:/inetpub/wwwroot/cfusion/lib/frameworks/fusebox55/Application.cfc: line 240
Called from C:/inetpub/wwwroot/cfusion/lib/frameworks/fusebox55/Application.cfc: line 230
Called from C:/inetpub/wwwroot/cfusion/lib/frameworks/fusebox55/fusebox5.cfm: line 57
Called from C:/inetpub/wwwroot/cool.net/register/index.cfm: line 9

1 :     <cfif #cookie.isYourCareSource# IS false>
2 :    <img alt="COOL - Long-Term Care" src="../../dragInterface/images/logos/NavGate-Website-Award-Banner-2016-Opaque-Bkgd_3.png"/> 
3 : <div id="disclaimer">

---
Resources:
| | |
| --- | --- |
| Browser | CCBot/2.0 (http://commoncrawl.org/faq/) |
| Remote Address | 54.146.5.196 |
| Referrer | |
| Date/Time | 23-May-17 05:22 PM |
Stack Trace
at cffooter2ecfm1186841081.runPage(C:/inetpub/wwwroot/cool.net/dragInterface/includes/footer.cfm:1) at cflay_template2ecfm586352385.runPage(C:/inetpub/wwwroot/cool.net/register/views/lay_template.cfm:156) at cfapp2ewelcome2ecfm195923527.runPage(C:/inetpub/wwwroot/cool.net/register/parsed/app.welcome.cfm:55) at cfApplication2ecfc1799154302$funcONREQUEST._factor2(C:/inetpub/wwwroot/cfusion/lib/frameworks/fusebox55/Application.cfc:240) at cfApplication2ecfc1799154302$funcONREQUEST.runFunction(C:/inetpub/wwwroot/cfusion/lib/frameworks/fusebox55/Application.cfc:230) at cffusebox52ecfm386315895.runPage(C:/inetpub/wwwroot/cfusion/lib/frameworks/fusebox55/fusebox5.cfm:57) at cfindex2ecfm1282379600.runPage(C:/inetpub/wwwroot/cool.net/register/index.cfm:9)


coldfusion.runtime.UndefinedElementException: Element ISYOURCARESOURCE is undefined in COOKIE.
	at coldfusion.runtime.CfJspPage.resolveCanonicalName(CfJspPage.java:1748)
	at coldfusion.runtime.CfJspPage._resolve(CfJspPage.java:1701)
	at coldfusion.runtime.CfJspPage._resolveAndAutoscalarize(CfJspPage.java:1850)
	at coldfusion.runtime.CfJspPage._resolveAndAutoscalarize(CfJspPage.java:1829)
	at cffooter2ecfm1186841081.runPage(C:\inetpub\wwwroot\cool.net\dragInterface\includes\footer.cfm:1)
	at coldfusion.runtime.CfJspPage.invoke(CfJspPage.java:244)
	at coldfusion.tagext.lang.IncludeTag.doStartTag(IncludeTag.java:446)
	at coldfusion.runtime.CfJspPage._emptyTcfTag(CfJspPage.java:2795)
	at cflay_template2ecfm586352385.runPage(C:\inetpub\wwwroot\cool.net\register\views\lay_template.cfm:156)
	at coldfusion.runtime.CfJspPage.invoke(CfJspPage.java:244)
	at coldfusion.tagext.lang.IncludeTag.doStartTag(IncludeTag.java:446)
	at coldfusion.runtime.CfJspPage._emptyTcfTag(CfJspPage.java:2795)
	at cfapp2ewelcome2ecfm195923527.runPage(C:\inetpub\wwwroot\cool.net\register\parsed\app.welcome.cfm:55)
	at coldfusion.runtime.CfJspPage.invoke(CfJspPage.java:244)
	at coldfusion.tagext.lang.IncludeTag.doStartTag(IncludeTag.java:446)
	at coldfusion.runtime.CfJspPage._emptyTcfTag(CfJspPage.java:2795)
	at cfApplication2ecfc1799154302$funcONREQUEST._factor2(C:\inetpub\wwwroot\cfusion\lib\frameworks\fusebox55\Application.cfc:240)
	at cfApplication2ecfc1799154302$funcONREQUEST.runFunction(C:\inetpub\wwwroot\cfusion\lib\frameworks\fusebox55\Application.cfc:230)
	at coldfusion.runtime.UDFMethod.invoke(UDFMethod.java:472)
	at coldfusion.runtime.UDFMethod$ArgumentCollectionFilter.invoke(UDFMethod.java:368)
	at coldfusion.filter.FunctionAccessFilter.invoke(FunctionAccessFilter.java:55)
	at coldfusion.runtime.UDFMethod.runFilterChain(UDFMethod.java:321)
	at coldfusion.runtime.UDFMethod.invoke(UDFMethod.java:220)
	at coldfusion.runtime.TemplateProxy.invoke(TemplateProxy.java:655)
	at coldfusion.runtime.TemplateProxy.invoke(TemplateProxy.java:444)
	at coldfusion.runtime.TemplateProxy.invoke(TemplateProxy.java:414)
	at coldfusion.runtime.CfJspPage._invoke(CfJspPage.java:2428)
	at cffusebox52ecfm386315895.runPage(C:\inetpub\wwwroot\cfusion\lib\frameworks\fusebox55\fusebox5.cfm:57)
	at coldfusion.runtime.CfJspPage.invoke(CfJspPage.java:244)
	at coldfusion.tagext.lang.IncludeTag.doStartTag(IncludeTag.java:446)
	at coldfusion.runtime.CfJspPage._emptyTcfTag(CfJspPage.java:2795)
	at cfindex2ecfm1282379600.runPage(C:\inetpub\wwwroot\cool.net\register\index.cfm:9)
	at coldfusion.runtime.CfJspPage.invoke(CfJspPage.java:244)
	at coldfusion.tagext.lang.IncludeTag.doStartTag(IncludeTag.java:446)
	at coldfusion.filter.CfincludeFilter.invoke(CfincludeFilter.java:65)
	at coldfusion.filter.IpFilter.invoke(IpFilter.java:64)
	at coldfusion.filter.ApplicationFilter.invoke(ApplicationFilter.java:451)
	at coldfusion.filter.RequestMonitorFilter.invoke(RequestMonitorFilter.java:48)
	at coldfusion.filter.MonitoringFilter.invoke(MonitoringFilter.java:40)
	at coldfusion.filter.PathFilter.invoke(PathFilter.java:112)
	at coldfusion.filter.ExceptionFilter.invoke(ExceptionFilter.java:94)
	at coldfusion.filter.BrowserDebugFilter.invoke(BrowserDebugFilter.java:79)
	at coldfusion.filter.ClientScopePersistenceFilter.invoke(ClientScopePersistenceFilter.java:28)
	at coldfusion.filter.BrowserFilter.invoke(BrowserFilter.java:38)
	at coldfusion.filter.NoCacheFilter.invoke(NoCacheFilter.java:58)
	at coldfusion.filter.GlobalsFilter.invoke(GlobalsFilter.java:38)
	at coldfusion.filter.DatasourceFilter.invoke(DatasourceFilter.java:22)
	at coldfusion.filter.CachingFilter.invoke(CachingFilter.java:62)
	at coldfusion.CfmServlet.service(CfmServlet.java:219)
	at coldfusion.bootstrap.BootstrapServlet.service(BootstrapServlet.java:89)
	at org.apache.catalina.core.ApplicationFilterChain.internalDoFilter(ApplicationFilterChain.java:303)
	at org.apache.catalina.core.ApplicationFilterChain.doFilter(ApplicationFilterChain.java:208)
	at coldfusion.monitor.event.MonitoringServletFilter.doFilter(MonitoringServletFilter.java:42)
	at coldfusion.bootstrap.BootstrapFilter.doFilter(BootstrapFilter.java:46)
	at org.apache.catalina.core.ApplicationFilterChain.internalDoFilter(ApplicationFilterChain.java:241)
	at org.apache.catalina.core.ApplicationFilterChain.doFilter(ApplicationFilterChain.java:208)
	at org.apache.catalina.core.StandardWrapperValve.invoke(StandardWrapperValve.java:220)
	at org.apache.catalina.core.StandardContextValve.invoke(StandardContextValve.java:122)
	at org.apache.catalina.authenticator.AuthenticatorBase.invoke(AuthenticatorBase.java:505)
	at org.apache.catalina.core.StandardHostValve.invoke(StandardHostValve.java:169)
	at org.apache.catalina.valves.ErrorReportValve.invoke(ErrorReportValve.java:103)
	at org.apache.catalina.valves.RemoteIpValve.invoke(RemoteIpValve.java:683)
	at org.apache.catalina.valves.AccessLogValve.invoke(AccessLogValve.java:956)
	at org.apache.catalina.core.StandardEngineValve.invoke(StandardEngineValve.java:116)
	at org.apache.catalina.connector.CoyoteAdapter.service(CoyoteAdapter.java:450)
	at org.apache.coyote.ajp.AjpProcessor.process(AjpProcessor.java:197)
	at org.apache.coyote.AbstractProtocol$AbstractConnectionHandler.process(AbstractProtocol.java:625)
	at org.apache.tomcat.util.net.JIoEndpoint$SocketProcessor.run(JIoEndpoint.java:316)
	at java.util.concurrent.ThreadPoolExecutor.runWorker(ThreadPoolExecutor.java:1145)
	at java.util.concurrent.ThreadPoolExecutor$Worker.run(ThreadPoolExecutor.java:615)
	at org.apache.tomcat.util.threads.TaskThread$WrappingRunnable.run(TaskThread.java:61)
	at java.lang.Thread.run(Thread.java:722)